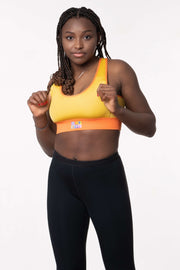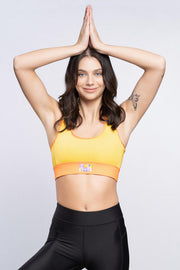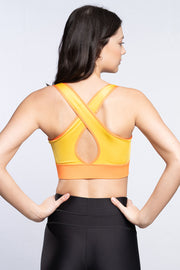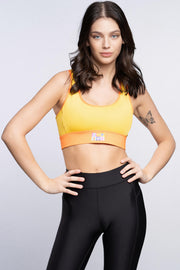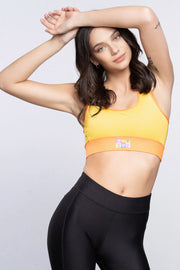 Sports bra - yellow orange - TOPTOP
The TOPTOP sports bra is a true gem for active women seeking comfort and style. With its sun-yellow color and wide orange band, it's designed to showcase your personality and set you apart from the rest. Proudly made in Quebec, you can support local purchasing and bolster businesses in your region.
Crafted with premium materials, this bra features a double-layer fabric for maximum comfort. Its four-way stretch ensures a perfect fit, molding to your body for a personalized feel. The composition consists of 80% nylon and 20% elastane/spandex, providing exceptional resilience and durability.
The TOPTOP sports bra is engineered to empower you to push your limits. Whether you're a runner, yogi, or fitness enthusiast, this bra offers optimal support during intense workout sessions. And with its vibrant color, you can be certain you'll shine like the sun.
Investing in the TOPTOP sports bra means investing in a high-quality product that will aid you in achieving your fitness goals while remaining distinctive and highlighting your personality. Choose TOPTOP for maximum comfort and style while also supporting local businesses. Don't hesitate to get your sun-yellow and orange-banded TOPTOP sports bra today!
*PADS INCLUDED WITH EACH SPORTS BRA*
Our sizing recommendation based on your usual bra size:
XS: 32A-32B-32C
S: 34A-34B-34C
M: 34D-36A-36B-36C-36D
L: 36DD/E-38C-38D-38DD/E-36DDD/F
XL: 38DDD/F-40C-40D-40DD/E